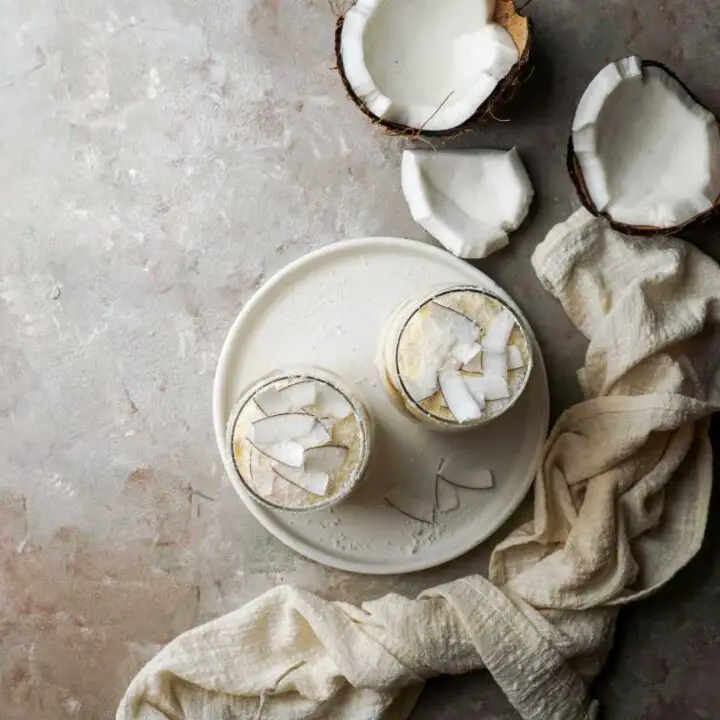 Keto Italian Coconut Tiramisu Dessert
Tiramisu is a delicious Italian dessert made using a particular kind of cookies, coffee and mascarpone cheese.
In this recipe we will re-elaborate the recipe to be completely grain free to adapt it to a keto diet.
It is guaranteed that this recipe will surprise your guests and will make a perfect snack or after dinner dessert.
This is how to prepare it.
Ingredients
The ingredients for this recipe are:
 
100 gr. Erythritol
5 Eggs
380 gr. Mascarpone Cheese
2 tbsp Cocoa Powder
3 tbsp Coconut Milk
4 tbsp Coconut Flour
½ Vanilla Extract
1 tbsp Butter
Instructions
To prepare this recipe, these are the steps to follow:
1. We need to start with the coconut crumble, so take a bowl and mix the coconut flour and 2
eggs in it. Add the butter and the vanilla extract.
2. Add 1 tbsp of erythritol and stir well.
3. Preheat the oven at 180° and place a baking paper sheet on an oven dish.
4. Gently pour the mixture on the oven dish.
5. Cook the whole thing until it becomes A nice blonde biscuit, and then break it apart in
smaller crumbles.
6. Mix the mascarpone cheese with the remaining erythritol and the coconut milk7. break the remaining eggs in another bowl.
8. Whisk them up to incorporate as much air as possible, then add them to the mascarpone
cheese mixture.
9. Be gentle while mixing them, as we need the air to remain in our cream to get volume and
keep the cream light.
10. It's time to assembly our dessert. I usually recommend tall glasses, to serve the dessert
straight from the fridge when the moment comes.
11. Place a tbsp of coconut crumble on the bottom of the glass and then pour some mascarpone
cream on top of that.
12. Continue to stack the ingredients, and once you have made the top layer (make sure it is
made by the mascarpone cream) sprinkle it with the cocoa powder.
13. Allow it to rest in the fridge two hours before serving.
14. Another suggestion is to add more coconut flour on top, and if you really want that coconut
taste to be strong, you can 2 tbsp of coconut flour in the mascarpone cream too.
Nutrition Information:
Serving Size:

230 gr
Amount Per Serving:
Calories:

480
Total Fat:

1.2g
Saturated Fat:

18g
Trans Fat:

0.7g
Unsaturated Fat:

2.1g
Cholesterol:

830mg
Sodium:

850mg
Carbohydrates:

6.8g
Fiber:

5.8g
Sugar:

4g
Protein:

29.2g