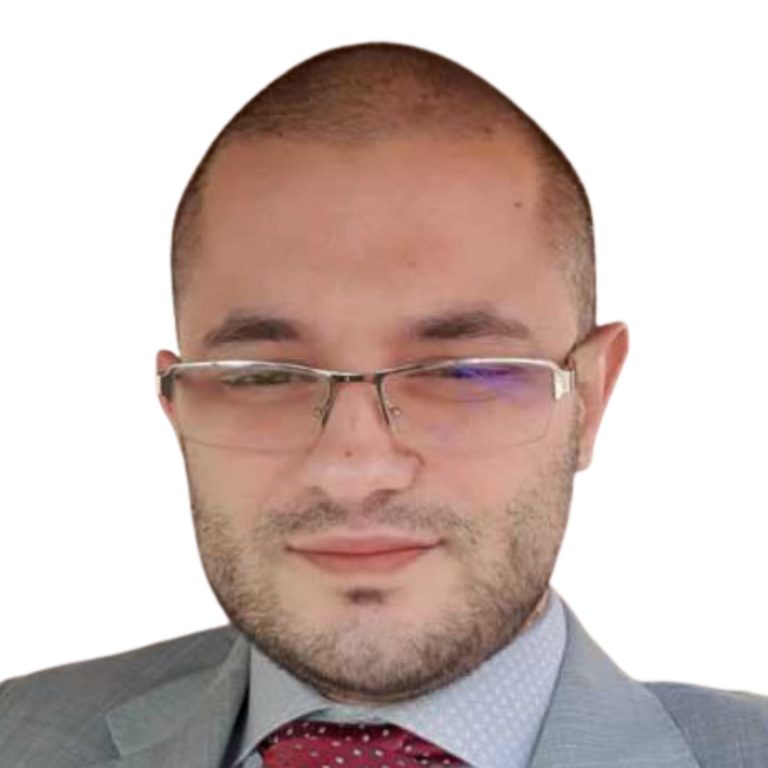 Idrees Samih
Founder, Certified Ketogenic Diet and Ketosis Health Coach.
My Story
To begin, let me state that I have been in your shoes. Yes, I've squandered a lot of time and money over the years on one-size-fits-all diets. They weren't made specifically for me, and as a result, they left me constantly hungry. And then, as I succumbed to my food and beverage cravings, I felt much worse about myself. 
However, as I grew older, I began to notice some changes in my body that I had never noticed before, I was unable to walk for an extended period of time without experiencing pain in my legs and feet. I was unable to run short distances and to be honest, getting up from a chair after a long day at work was painful. The headaches then began. And the heartburn will never leave me. Alternatively, the excessive bloating.
I realized I needed to make a drastic change in order to maintain a high quality of life. As a result, I was able to completely transform my life by following a science-based diet and fitness program that was Keto Diet. Today, I can say that I haven't had a sniffle in over 7 years. I'm in the BEST SHAPE OF MY LIFE and have the same amount of energy as I did at 21.
I've battled with my weight my whole life; I've tried everything. I followed every piece of diet advice available and failed miserably. I chose to pursue a proper study in this field and now I am a certified nutritionist and keto diet health coach. Now I'm on a mission to arm you with the required Set of knowledge in order to pursue keto diet. 
I have changed lives of hundreds of people and now I'm going to change your life by re-establishing a balanced diet and lifestyle and holding you responsible. Additionally, you would lose weight effortlessly; you will not be hungry, you will not be required to do exercise, and you will not be required to track your calories.
That's where I created BariatricStation.com.
What we do at BariatricStation!
In order to recover your health, you must think and behave differently. Improve yourself with the remarkable ability of your own body to heal itself when provided with the right resources and evidence-based lifestyle improvements.
Our goal is to assemble the most reliable scientific and practical information about keto, to make it empowering and easy to use, and to make it available and free to all. We're focused on making low carbohydrate diet easier for those who might profit and want to give it a try.
We want to make keto as approachable and straightforward as possible. We're here to inspire you as you discover delectable recipes for continuing to enjoy the food you prepare, to celebrate your small weight loss victories, and to provide you with a factual guide to making keto a permanent part of your journey.
Our aim is to provide you with the most informative, user-friendly, and easy-to-navigate keto website possible, and we are constantly striving towards a better experience with us. Our long-term goal is to inspire people worldwide to significantly improve their health.
This is a critical need. Although there is a wealth of free information online, the majority of it is questionable. Websites are often created to promote a single commodity, a pill, or to further an agenda for those who support them. However, true long-term wellbeing cannot be readily contained in a pill. Furthermore, no one can outrun a poor diet.
We strive to provide reliable and evidence-based research, as well as free and inspirational resources to assist you in improving your health.
Every day of your life is impacted by how you feel, which is why you strive so diligently to get and stay well. Regardless of your direction, we are here to assist, direct, and inspire you.
We cut through the complexity with concise, expert-reviewed, person-first interactions — all geared toward assisting you in making the right choices about yourself and the people you care about.
We want to assist you in taking ownership of your well-being.
Bariatricstation.com addresses all aspects of overall health candidly and objectively, because we care about the whole individual — for the entirety of your life. And, since each person has a specific set of circumstances, we try to keep the information as wide as possible that everyone can benefit from it.
Enjoy, keep it KETO, and stay healthy.
Disclaimer:
To attain our goal of making losing weight simple with low car diets, we give visitors with the knowledge, tools as well as inspiration our company believe they will certainly benefit from to the most effective of our ability. Although we do our best to offer trustworthy and interesting knowledge, we can not and also do not make any type of representations or guarantee with respect to the material on our website. Use our website, as well as other services, under your full responsibility. The info we supply at bariatricstation.com is not planned to replace consultation with a certified physician. Look for the guidance of your physician or another qualified wellness service provider with any concerns you might have regarding a medical problem. The material we give is not intended to be relied upon for clinical diagnosis or therapy. Educate your medical professional of any adjustments you might make to your way of living and review these with him or her. Do not ignore clinical recommendations or hold-up seeing a physician due to something you keep reading on our website, or on our various other communication channels. For concerns or problems regarding any type of medical problem, you might have, please contact your medical professional.