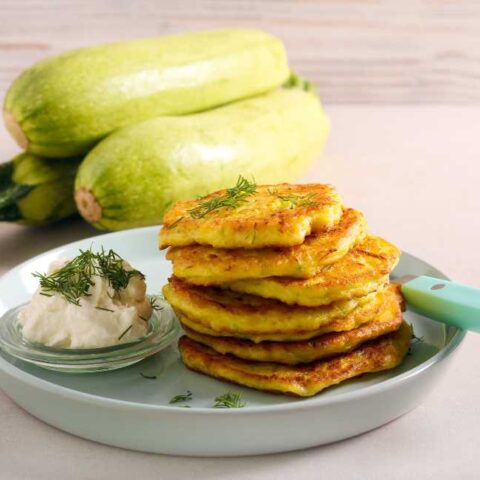 Keto Baked Savory Zucchini Cake
this simple and quick recipe is a variation of a recipe widely used in Italy.
We have also removed the grains and kept the calories low.
The ingredients are just a few, but you will still be amazed by the incredible flavor of this savory pie.
Here is how to prepare it.
Ingredients
The ingredients needed to prepare this recipe are:
 
500 gr. Zucchini
2 Eggs
3 tbsp Parmesan Cheese
50 gr Avocado
1 Tomato
2 tbsp Olive Oil
1 tbsp butter
1 ½ tbsp Almond Flour
Instructions
These are the steps to follow to prepare this savory pie:
Preheat the oven at 180°C
Break the eggs into a big bowl and beat them using a fork
Add 2 tsp of salt and stir well.
Grate the zucchini into the beaten eggs
Peel the avocado, remove the seed and then proceed to crush the pulp. Add it to the egg
Pour the olive oil in the egg mixture as well and stir it to get a smooth mixture. Add 1 tbsp of parmesan cheese to it. Mix half of the almond flour to the mixture and keep the remaining for later.
Pour the mixture into an oven dish greased with melted butter and sprinkle the remaining parmesan cheese on top, then do the same with the remaining almond flour.
Cook in the preheated oven for 25 minutes, and if the pie is too moist, allow it to cook for 5 minutes more.
Halfway through the cooking process, dice the tomatoe and place it on top of the zucchini pie.
Serve with a green salad or as a side dish with shrimps.
Nutrition Information:
Serving Size:

200 gr
Amount Per Serving:
Calories:

212
Total Fat:

17.53g
Saturated Fat:

4.8g
Trans Fat:

0.1g
Unsaturated Fat:

9.4g
Cholesterol:

310mg
Sodium:

137mg
Carbohydrates:

7g
Fiber:

2.5g
Sugar:

1.2g
Protein:

9.13g