In old times, this diet was taken as a therapy for seizure disease. But many medical studies have suggested that this diet is very much suitable for losing weight and in the maintenance of blood sugar levels. So, keto is used more commonly as a diet plan rather than a therapy. Here in this article, we will find an answer to the question that "is Mustard Keto?"
The whole purpose of this diet is to force your body to go into ketosis. Ketosis is the metabolic process of energy production by using fat molecules. [1] This happens when the carbohydrates are not enough. On a keto diet, the main energy source we consume is fat.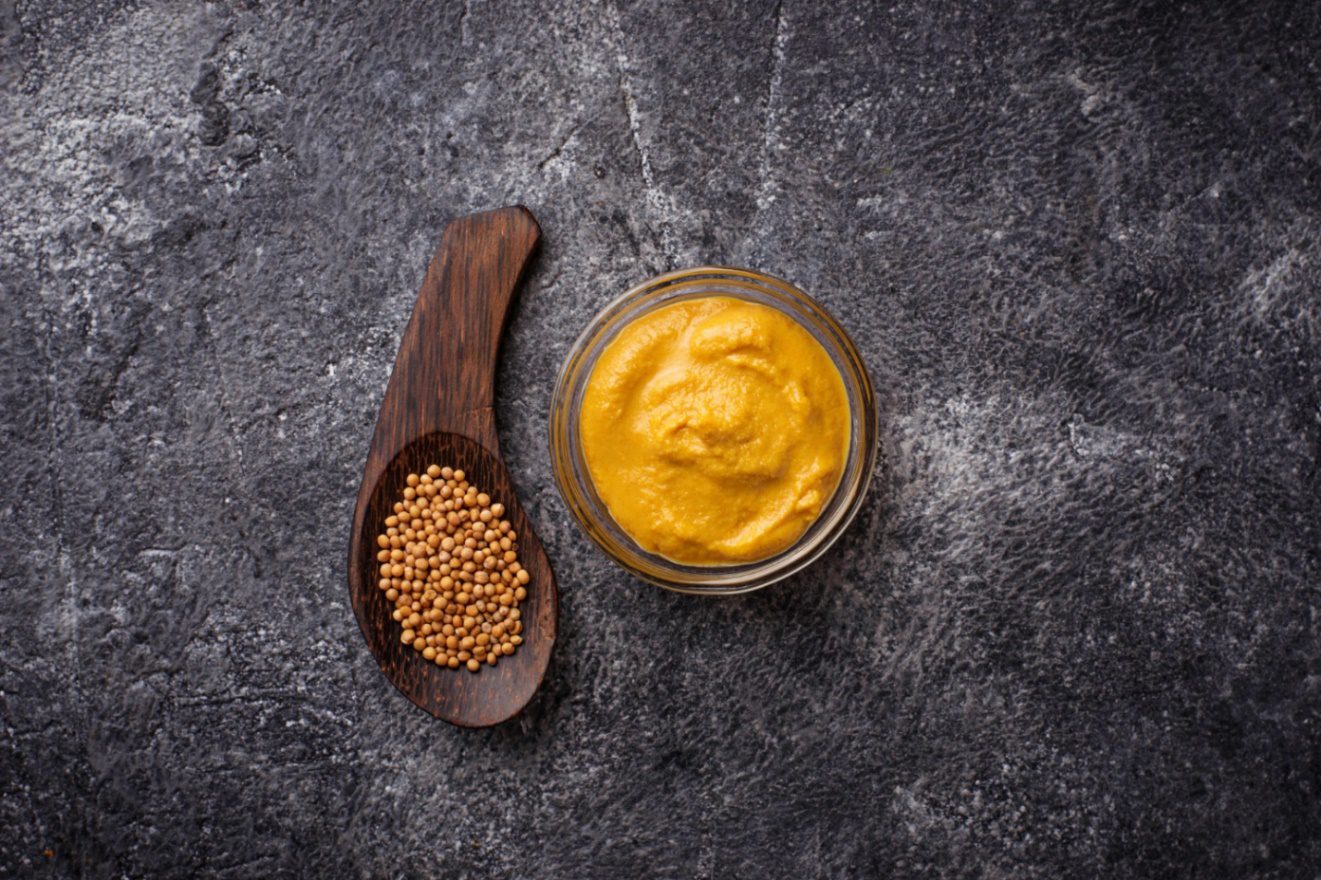 When you start a keto diet, the most wondering question is which food is keto-friendly and which is not. With time, the keto plan has also evolved. New foods are being added to it. On a keto diet, we crave a lot of things, as our diet plan is pretty minimal. However, there is a lot of versatility in it but the nutrient content is the same. So, you have to be very careful during your keto meal planning.
Condiments
A fast-food item or salad is incomplete without a creamy and relishes condiment dip. Sauces and dippings are like food enhancers, they add a new layer of taste and flavor to the food item. Usually, these condiments are made from different herbs, vegetables, or fruits. So, the organic ones are most considered healthy. [2]
Keto Condiments
But is there a thing like keto condiments? A very common concept that we all have about diet plans is that it contains the tasteless foods. But it is not true. The modern spin on these diet plans, change the game completely. Now, there are alternatives and substitutes for every ingredient possible. So, yes there is a thing like keto condiments. However, choosing the right one is essential thing.
When we go on keto, we shed off a lot of things from our diet. So, to know that a condiment can be keto-friendly is a cheerful thing but it also comes with some restrictions. Like you cannot have sugary condiments like ketchup, BBQ sauce, etc. They are a big no. But one of the most famous condiments, Mustard is a keto-friendly item.
Mustard Condiments
Mustard sauce [3] is made up of mustard seeds with a tangy base. It comes in various flavors such as honey, Dijon, spicy and brown. The typical mustard sauce is in a paste form rather than a solid or liquid one. It is used as toppings on various foods such as salads, hot dogs, baked vegetables. Its low carb content makes it very favorable for various diet plans.
Is Mustard Keto?
Yes, mustard is a keto-friendly food. It is a great addition to the diet plan. As it fulfills the requirements of the keto. It is a low-carb condiment and if you decided down the road to try carnivore diet and you want to know if the mustard on carnivore diet are allowed the answer is yes also usually, what are accepted in keto diet as a Condiments, will also be accepted in the carnivore diet too.
On a keto diet, we consume low-carb and high-fat diet plans, which is a compulsory thing. With this combination of nutrients, ketosis metabolism starts in the body. This process stimulates the burning of fat by utilizing it as an energy source.
Usually, our bodies, use glucose as the chief energy fuel. But due to low-carb intake, the body then uses ketones as the primary fuel. So, a keto condiment like mustard sauce is one of the best items that you can include in your diet.
Nutritional Facts of Mustard
The nutritional components of mustard per 100 grams are as follow
Total carbs 5 grams
Protein 4 grams
Sugar 0.9 grams
Dietary fibers 3.3 grams
Cholesterol 0 milligrams
Potassium 138 milligrams
Sodium 1135 milligrams
Saturated fats 0.2 grams
Mon saturated fats 2.6 grams
Polysaturated fats 1 gram
Total calories 66 Cal
The vitamin and mineral percentages are as follow
Vitamin A; 1 %
Vitamin C 2 %
Vitamin B6 5 %
Vitamin D 0 %
Calcium 5 %
Iron 8 %
Magnesium 12 %
These nutritional values clearly show that it is a low-carb food item which makes it compatible with a ketogenic diet. Due to this condiment, you still enjoy a snack with dips even on a diet plan.
The Ingredients that go into a Mustard Sauce
The basic ingredients that go into the making of a yellow mustard sauce are
Water
Mustard seeds
Distilled vinegar
Turmeric
Salt and paprika
These ingredients form the typical sauce. Then you add different spices, herbs, and food items to customize the mustard sauce.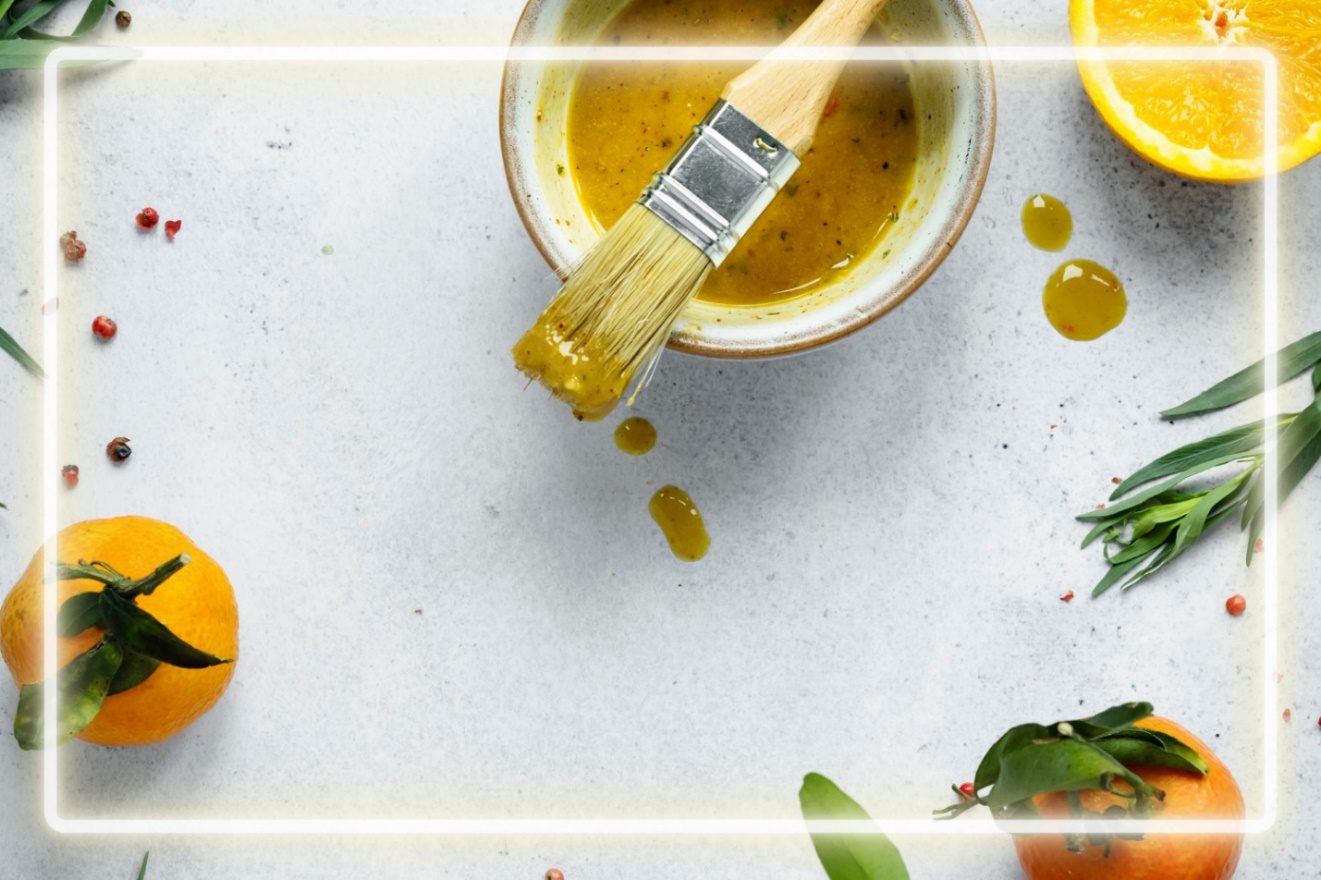 Different Varieties of Mustard Sauces
There are different varieties of mustard which include honey mustard, Dijon mustard, brown, spicy and simple yellow mustard. [4, 5, 6,7] But not all of these are compatible with keto. Let's discuss them one by one;
Honey-mustard
It is one of the most versatile and delicious mustard-based condiments. It is used with different fast foods such as chicken fingers etc. It gives both a spicy and sweet taste. But is it keto-approved? Honey mustard is not a healthy option that you can have on your diet.
The reason behind it is its high-carb content. The honey alone contains about 15 grams of carbs per serving. More overly, the added ingredients such as artificial sweeteners increase the carbs even more. So, this nutritional value makes it unfavorable for keto.
Dijon mustard
Is Dijon mustard keto approved? It is a chaotic debate going around. The ingredients a Dijon mustard contains are brown mustard seed, white wine, salt, vinegar. The ingredients do not contain a very high-carb content. However, the store-bought does include additional sweeteners to this base sauce.
So, if you want to have Dijon mustard on keto, remember to take the organic one. Also, consider the portion size of the sauce.
Brown sugar mustard
Brown sugar mustard is a non-keto condiment as it contains a good amount of brown sugar. This sugar content makes it very unhealthy for a ketogenic diet.
Yellow mustard
Yellow mustard is the plain form of mustard sauce. It is a simple blend of mustard seeds with a couple of ingredients like vinegar, salt, turmeric. It is the one that we usually use on hot dogs, steaks, etc.
It is the best mustard-based sauce for a keto diet. It is considered the best keto condiment. It contains the right amount of carbs for a low-carb diet. It does not involve additional sweeteners which makes it perfect for keto. One thing to consider is to always check the nutritional label before buying the yellow mustard.
How can you add Mustard to a keto Diet Plan?
You can utilize mustard on a keto diet in various ways. Such as;
Vegetable dip
A vegetable is a staple in a keto diet. But you cannot have them all stir-fried or as a curry. So, the best option is to cut the vegetables in a fry shape and have them with the yellow mustard dipping.
Steak dressing
Fish steaks are very commonly taken as keto meals. But a steak without a sauce is just not the right thing. So, mustard comes in very handy in this situation. You can add this creamy condiment as a steak dressing.
Condiments to Avoid on a Keto Diet
The condiments to avoid on a keto diet are as follow
Sugary ketchup sauce
BBQ sauce
Mayonnaise
Hot sauce
Ranch dressings
Health Benefits of Mustard
Mustard is a very healthy food ingredient. [8] One of the highlights of this food is that it is natural and organic produce, not one made artificially. Mustard is a high-fiber item with healthy fats. It contains a significant amount of different minerals such as selenium, magnesium, copper, calcium, manganese, and vitamins A, K, B, and C. This combination of nutrients delivers a lot of health benefits as;
It speeds up your metabolism which enhances your healthy very well. This benefit also improves your weight loss.
It contains anti-inflammatory qualities which help you with different inflammations.
It reduces the level of high blood pressure.
It provides soothing relief against sore throat, irritated, and cough situations.
It is a great aid for different respiratory diseases like asthma, pneumonia, bronchitis, etc.
The vitamin c in mustard helps in the treatment of scurvy. It also nourishes your skin.
It contains certain antioxidants which are very helpful against cancer.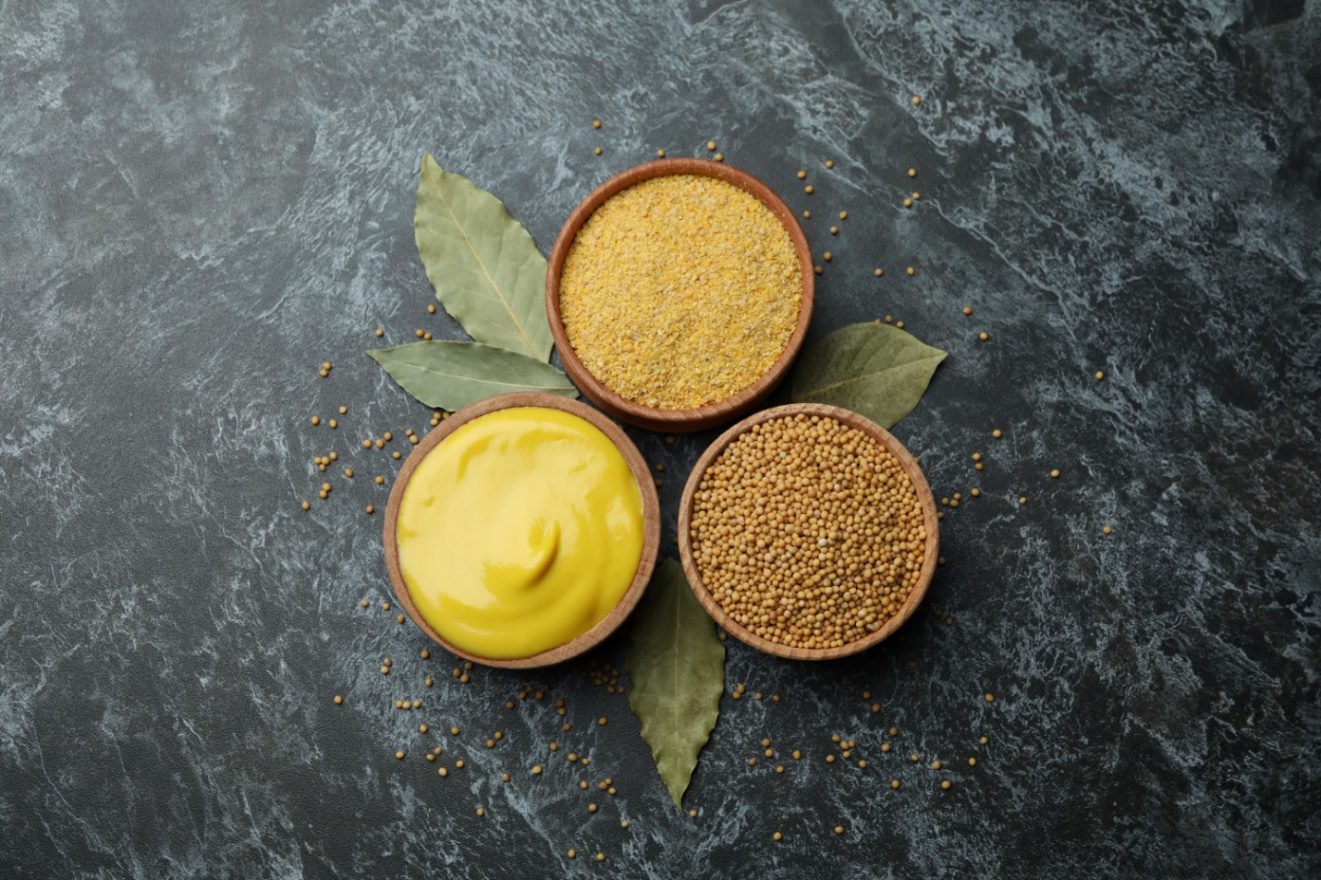 What makes a Mustard Sauce Keto?
Mustard is a low-carb food item that makes it perfect for a ketogenic diet. But usually, the store-bought mustard sauces contain additional ingredients that can change the nutritional value of mustard. There are certain factors that you can consider before buying a mustard sauce
Avoid Sugar-Containing Sauces
Non-sugary mustard sauces are the ones compatible with keto. Not the ones with sugars in it. So, before buying the sauce always check the nutritional facts at the back of the bottle. If the condiment contains high sugars, then you cannot have it on keto.
These sugars containing mustard sauces will mess up your keto. And the results will also get affected.
Low-Carb Sauce
Sometimes, mustard sauces contain extra carbohydrates due to the additional ingredients. It makes changes in the percentage of the net and total carbs of the mustard. Ultimately, these sauces become non-keto.
So, choose the one with more organic and low-carbohydrate ingredients.
Serving Portion
After buying the keto-friendly sauce, the next thing to consider is its serving portion. Condiments enhance the flavor of foods. They are not a food item but moreover a side addition. So, always consume a small portion of it.
Especially on keto, keep your serving portion between 1 to 2 tablespoons not more than that.
Quality Matters
Choose a mustard sauce with organic and natural ingredients. Not the one with artificial items. Quality matters a lot than quantity. Buy the one with a moderate price tag. Sometimes, the low-cost brands do not mention every ingredient on the food label. And if the sauce contains sugars and you have no idea about it, then it can be pretty harmful to you.
Conclusion
Mustard is a famous condiment that has been a must on our sauce list. One of the most crucial things about this condiment is its nutritional value. It is not only a delicious sauce but also a healthy one. It suits best with low-carb diets such as keto. Its limited carb content benefits you in keto meal preparation. It not only helps you with weight loss but also provides numerous health privileges. It favors the ketosis process by not disturbing the carbohydrate ratio of the keto diet.
Always choose an organic mustard sauce rather than an artificial one. As it can contain extra sweeteners. Maintaining the portion size also matters a lot. If mustard is keto-approved that does not mean that you can have it how much you want. Consider the portion advised by your dietitian.