Keto on a Budget
The ketogenic diet involves eating that changes the food habits of people entirely. Standard meals are usually rich in sugar, saturated fat, sodium, while being low in vegetables, fruit, and oil which differs greatly from the high fat and low-carb diets.
The plan here is to decrease the carbs while it is very much expected that you find it expensive to reshape your food on a diet. That won't be the case, luckily. By cooking budget-friendly food, you can have Keto on a budget.
In this article, we will discuss many ways on how to keep your diet under a budget. It will not change anything in the Ketogenic diet but, only changing the methods will keep your diet on a budget.
Let's get straight to the point and discuss some of the most effective methods to keep Keto on a Budget.
1. Don't Rely on Packaged Food
When a diet such as KETO is popular, companies immediately leap into the car and manufacture keto-compliant foods, including food supplies, fat bombs, and beverages.
All these products don't have to be utilized. Not only can it take you away from your target depending too much on those foods. The same applies to Keto cookies and Keto bars.
The idea behind the Keto diet is to follow and gain from natural food. It has nothing to do with processed food. In addition to your well-being, it also means that they are costly as compared to unprocessed foods.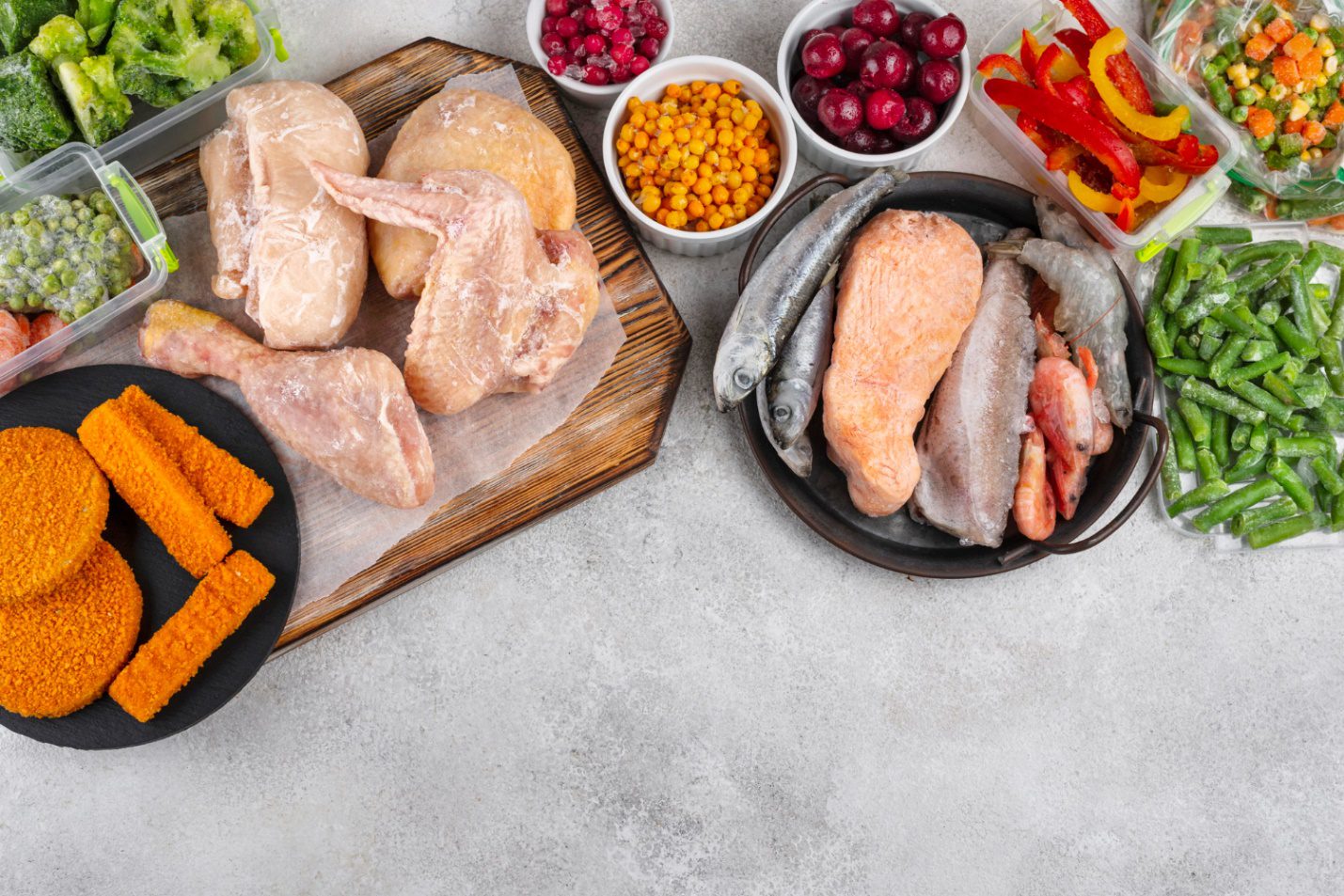 2. Don't Waste Money on Pre-cut, frozen Vegetables
Unlike other diet plans, Keto concentrates on protein and fat so much that vegetables can be moved along easily. As there are fewer carbs in the vegetables, you can use more of them always.
You can fill in, and they are still cheap. Consider buying fresh vegetables instead of frozen ones, as they are far cheaper than frozen ones. Veggies such as cauliflower and salads bring cardiac fibers and volume to your diet for a very long duration. You should save money by buying them in their natural shape and still learn even if you don't know how to cut them. It is a perfect hack to do keto on a budget.
3. Don't use Expensive Cuts of Meat
Preparing a meal plan with expensive cuts of meat can be a little heavy on your wallet. You can always switch to cheaper options. For example, when you buy chicken, always buy chicken thighs as they are less expensive than chicken breast and are still packed with many nutrients. They are also easy to cook and it will save you a lot of meal prep time. You can add Chicken thighs to your meal plan with some beans or any vegetable you want.
Same is the case with beef, instead of using ground beef which is expensive than many cuts. You can use some cheaper cuts. You can always make ground beef at home by buying a cut and then grinding at your home. This way you can add as much fat as you can, making the best ground beef at home.
Buying pork chops might not be a good idea as it would be expensive then leg meat or any other part of pork. Pork contains a lot of healthy fats, you can do all your meal prep on the weekend and use the meal plan for all the week.
4. Cook Keto Pancakes Yourself
Breakfast is the most common meal of the day, and when people search on the internet about keto breakfast, the first thing that pops up is keto pancakes. This has created a lot of demand in the market to prepare keto pancakes, and many companies have jumped in to compete in supplies.
By making pancakes in the kitchen by yourself, you'll save a great deal of money and would still be healthier. And if you put any nuts in it, it will still be better than buying from supermarkets.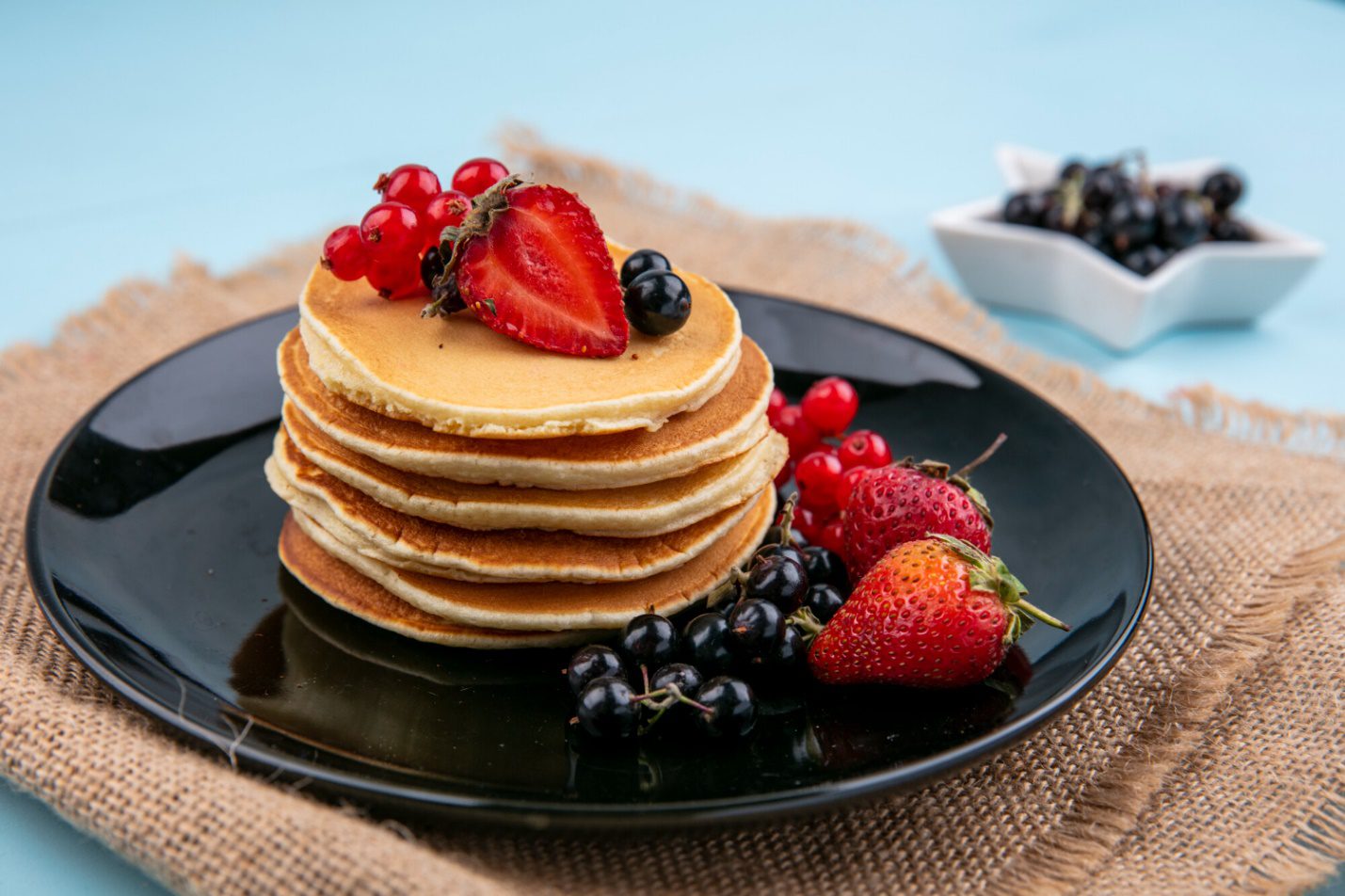 Try these delicious pancakes and add protein with cocoa powder for various purposes. Every pancake is made with a mix of sweet syrup and can be made at home with less sugar, but only almonds, cocoa powder, eggs, and unsweetened kinds of butter are essential.
5. Prepare Meal For The Whole Week
At the beginning of every week, you can make small meals all week long. Meal prep with a small budget is really easy. You can buy items in bulk on sale and schedule easy access during the week.
It takes only about two hours of "active time" For the whole week prep. It saves not just a lot of time, but it is also inexpensive. Preparing meats like chicken or beef is the only time-consuming part; the rest is the veggies that can be cooked very quickly.
Another benefit of preparing meals at home is to reduce the time spent in the kitchen substantially. As a quick chef, you wouldn't have to work for 2 hours a day. It will help you keep keto on a budget as well.
6. Try To Do Intermittent Fasting
Many people who try the KETO diet plans often have intermittent fasting, which means that you must eat just 8 hours a day. This method can also be tried for those looking for weight loss.
It helps you minimize food prices by using an extended fasting schedule to save a meal or a few (e.g., consuming only dinner or lunch and dinner).
You can use bacon and coffee or tea to enhance extra strength or try coffee if excess fat is required. Without specific menus and expenditure strategies, this strategy lets you reduce the expenses and body fat.
7. Skip Organic and Grass-Fed Products
Most advocates of keto consider buying organic vegetables and grass-fed meat. These products are a little expensive than normal ones. No doubt, this is a piece of excellent advice, but if you want to keep it cheap, know that you don't need to weigh these varieties with your keto diet.
If you have a standard American diet, you can make a lot of progress [in health] by focusing on the broader picture and afterwards worrying about details. The aim is to achieve a trend in which whole, fresh foods, including traditional (non-organic) produce and proteins, instead of grass-fed meat.
You should consider organic choices later on if you are allowed by your budget. You can think that traditional vegetables are cheap or that fresh organic vegetables are somehow unhealthy to your body because they're out of your budget.
8. Use Frozen or Pre-Packaged Berries
We know that what question popped up in your mind that we said not to buy frozen products. But remember, that was the case with vegetables, they can be bought fresh and cut by yourself. Fruits have a different scenario; fresh and organic ones are expensive, and you cannot store them for longer periods. Thus, it is much easier to store buy them frozen or pre-packaged.
You can do so in small quantities if you want to use fruit in your keto diet. After all, more than 20 g net carbs are found in a medium apple. Therefore, there are a few fruit options.
You can add berries in your meal plan. They can be pricey unless you procure them from a large frozen bag. They don't go bad in your freezer because you can cut a little portion at a time to add a keto smoothie or tune it to the pancakes as a syrup. There are 3.4 grams of net carbohydrates in a half-cup of frozen raspberry.
9. Avoid Substitute Products
If you want to do your diet properly, finding substitutes for your favorite high carbohydrates will be important, but your food budget will be fed up. For example, people use stevia instead of sugar, but the point is that stevia is not necessary for your body.
The objective of keto is to make your body become a ketogenic state where ketones, a fat metabolism by-product, are burned to the fuel rather than glucose from carbs. You can just eat a diet full of vegetables, protein, and high-quality fats.
Some doctors advise you to stay away from such substitute products as they are unhealthy even if you are not following any diet plan. Not only can this harm your health; it will also move you away from doing keto on a budget.
Some people suggest using hard-boiled eggs instead of a chicken in keto recipes, no doubt eggs are healthy but chicken is also important. Do not follow the wrong ideas.
10. Use Different Discount Codes or Sale Offers
You can take advantage of discounts while shopping in the supermarket. When the meat is not sold in a day, shops frequently discount it by 20%. This is an occasion to find quality grass meat at an unbelievably low price.
There can be many offers that would urge you to buy in bulk quantity. Buy one, get one is another popular food store offer. You can, therefore, use weekly updates and advertisements to check for good deals and budget coupons. Every month has some occasion like good Friday, black Friday, and many more. Use these days to get full advantage of budget shopping.
You can go to grocery stores Costco, Walmart, and trader joe's for buying in bulk and it will be cost-effective. Before going to grocery stores, always make a shopping list. Don't forget to add some simple products like Avocado, Almond flour, salad dressing, cream cheese, spice, herbs, seeds etc. These products are cheap in price but will help you a lot.
11. Prepare your Food from Scratch
Create as many as possible things like dressings, sauces, sandwiches, sauces, guacamole, nut butter, soups, and salads. It saves you money and also prevents you from eating food additives.
Many Keto recipes, including spices, sauces, and dressing, will work on your meal plan for Keto. Use food processors or mixers: cooking appliances like these will make it easy to cook, nothing costs, just a few high-quality cookware to cook and dry your food every week.
This will save you a lot of money, and you will be in great health and shape in a short amount of time. Once you get involved in meal prep, you'll start enjoying it. Preparing a healthy meal plan can be a great motivation as it helps you in weight loss.
Final Words
Keto diet is being involved in our lives slowly but gradually. Definitely, it takes a lot of time to get used to a new eating habit, but keto is not hard to follow. Internet is full of content related to keto that will lead you to spend a lot of money. Doing keto on a budget is not something that cannot be achieved. You can follow these steps and keep your diet budget-friendly. A meal plan is the easiest way of doing so. Some of these products might still be expensive for you but keep in mind that this a fuel for your body that will keep you running in a good way.