Keto is a popular diet plan which features high-fat and low-carb meals which is useful for weight loss and other health concerns. It is one of the best diets out there as it is very versatile in food options and is not limited according to the meal preparations and ideas. You can use various keto alternatives to make yourself a perfect and delicious lunch. Easy Keto lunches are a crucial and also enjoyable part of the diet plan, you can put your ideas and thoughts into reality while planning for it but keeping in mind that you are on a diet plan and also you have some requirements to fulfill.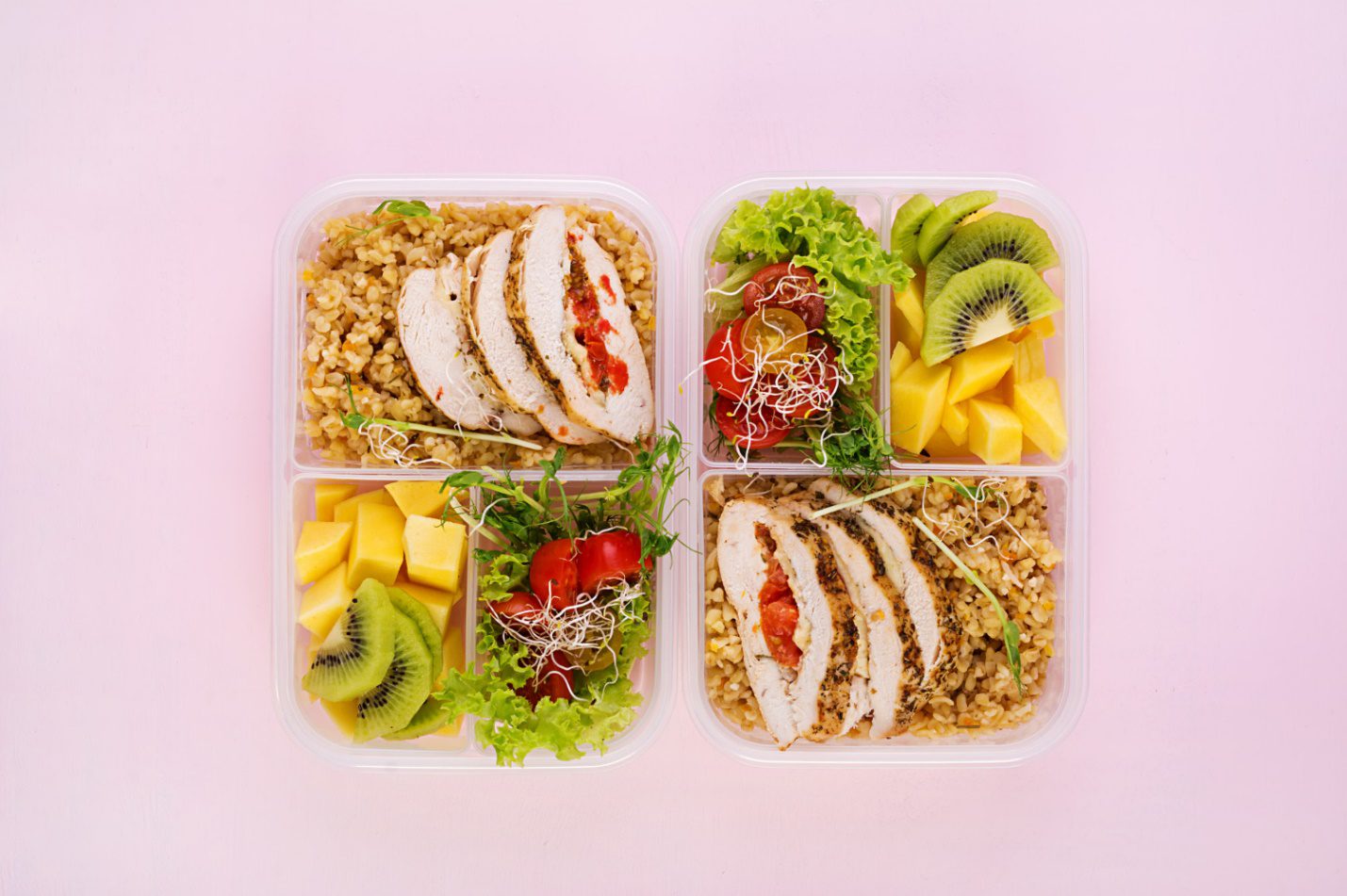 What Qualities Make a Good Keto Lunch?
Lunch is the meal where we use all our creative and customizable skills as planning is more fun than dinner and breakfast, it is the time when we are most active and energetic because breakfast time we just got wake up and dinner time we are tired from the whole workday. Being on a diet plan can make meal planning more convenient as you know what to add and what to avoid, also the portion size of every food category is decided. Here are some qualities that you consider while planning for a good and easy keto lunch:
Time consumption:
Lunch is the time of the day where we mostly busy with some work tasks meaning if you are a working person, you are probably in your office or if you are a teenager, school is the place where you will be. So, considering a keto lunch that depends on less time to prepare like 20 to 30 minutes and you can easily assemble it before leaving for work or school.
Portion size:
As we are not talking about a normal lunch but a keto lunch which means the meal has to be properly put together according to the diet requirements and serving size. Keto is a low-carb, high-fat diet with protein in moderation, so a keto lunch meal should have the following nutrient percentage and portions:
65 to 70 % fats, the big portion
20 to 25 % proteins, the average portion
5 to 10 % carbs, the small portion
Food choices:
You are going to pack the lunch in the morning and going to eat it in the afternoon, so choose the foods that are more palatable and can hold flavor for a longer time otherwise choosing such foods that can get soggy and flavorless until the time you are going to eat it, is just not the way to have a good lunch.
Foods to Include in the Keto Lunches?
The foods that you include in your keto lunches are;
Lean meats such as chicken and beef cuts
Fatty fish
Non-starchy and green vegetables such as zucchini, spinach, broccoli, etc.
Low-sugar fruits such as berries, avocado, citrus fruits
Nuts and seeds
Low-sugar dairy products such as hard cheddar cheese, Greek yogurt, skim milk
Sauces such as pesto, guacamole, salsa, yellow mustard
Salt and pepper for seasoning with other various spices and herbs
Herbal tea, lemon-infused water, and green smoothies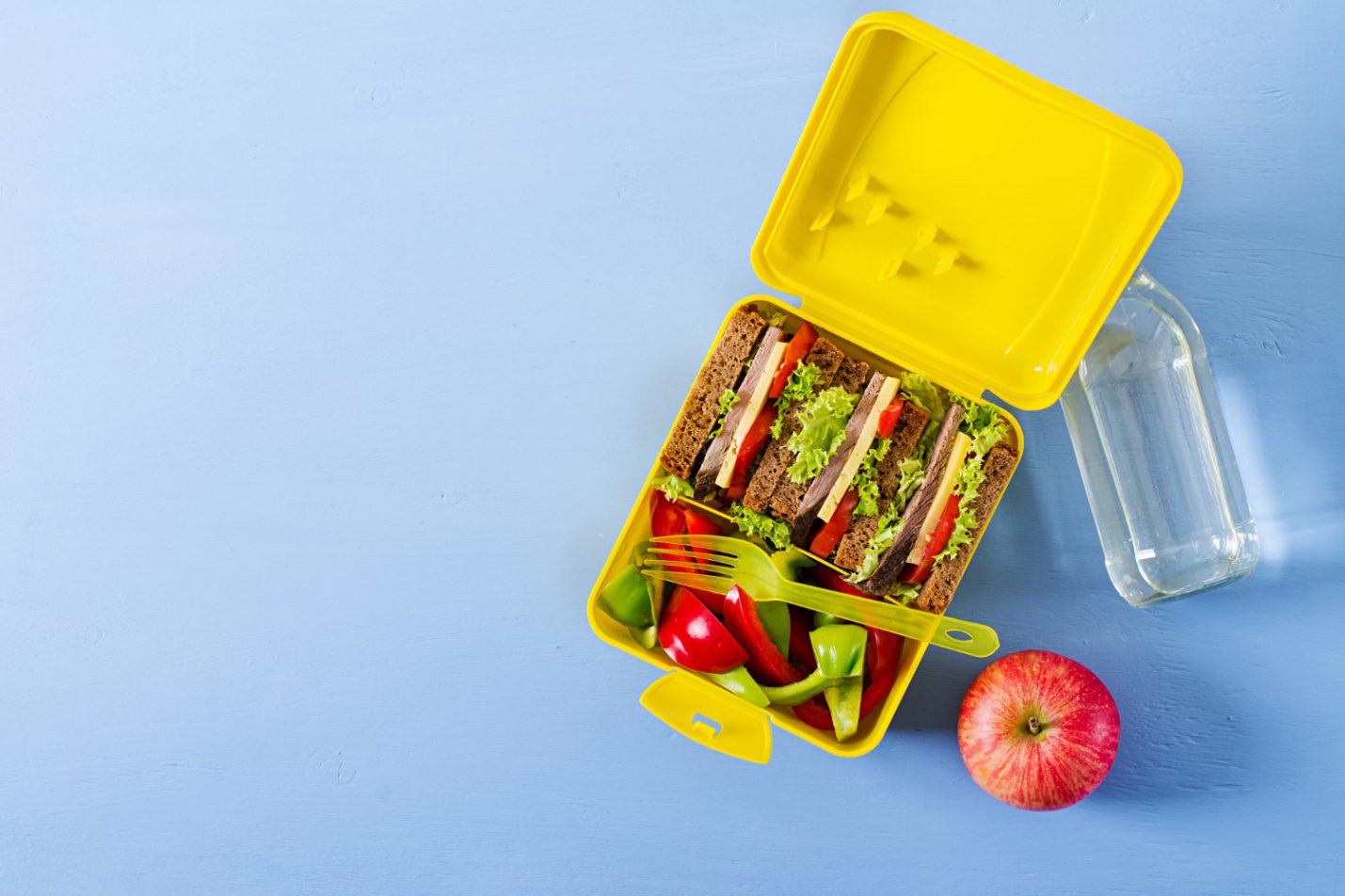 Foods to Exclude from the Keto Lunches?
The foods to exclude are;
Processed and refined products such as white sugar, bread, etc.
Grains I.e., rice, wheat, corn
Sugary fruits such as bananas, apples, mango, etc.
Starchy vegetables such as potatoes, peas, carrots, etc.
High-fat dairy products
Sauces such as barbecue sauce, ketchup, mayonnaise, etc.
Sugary sodas and juices, milk tea and coffee
For more information on what to eat and what to leave in a keto diet, follow this link
10 Best Easy Keto Lunches; Simple and Delicious
Hardboiled egg lunch:
A hardboiled egg is a very keto-friendly food that also holds a lot of flavors, you can boil and peel the eggs at night. You will pack the lunch with;
2 hardboiled eggs, 1 cucumber cut in circle shapes, half avocado cut in slices with 2 string cheese and onion dip.
This whole lunch contains about 9 net carbs which are according to the limitation of a keto diet.
Zucchini chicken pasta:
Zucchini pasta is an excellent alternative for regular flour pasta, it is a very healthy, tasty, and crunchy keto lunch bowl.
The ingredients of this recipe include olive oil, lemon juice, black pepper, cumin, chicken scallion, garlic, and mint. For cooking, you toast the ingredients together and let them cook for some time.
The keto lunch packs about 5 to 7 net carbs in it.
Chicken sausage with guacamole dip:
Store-bought or pre-cooked chicken sausages are a very convenient and delicious keto lunch option. There are a lot of varieties of chicken sausage like an Italian herb one or plain sausage.
Just dice one chicken sausage and add guacamole, onion dip, almonds, stir-fry broccoli with it.
This entire meal contains about 8 grams of net carbs which is a perfect keto lunch.
Chicken cheese casseroles:
Any food that contains melty cheese has to be delicious and mouth-watering, being on keto does not mean you cannot enjoy that feeling. Chicken cheese casseroles is a dish that has it all:
Add boiled and seasoned chicken in a baking dish and layer it up with cheese and vegetables such as kale, spinach, cherry tomatoes, basil, etc., you can also add various spices and herbs to it to boost the flavor.
This meal contains about 4 grams of net carbs which is great as it suits your diet plan.
Roast beef with hard cheddar:
For all the meat lovers out there, this is a pretty favorite lunch plate to eat. It not only contains great textured beef but also cheese and vegetables.
Roost the beef seasoned with salt and pepper a night before to save time, add avocado, radish, and hard cheddar cubes to the lunch plate.
It contains about 6 grams of net carbs which is a pretty good standard for a keto diet.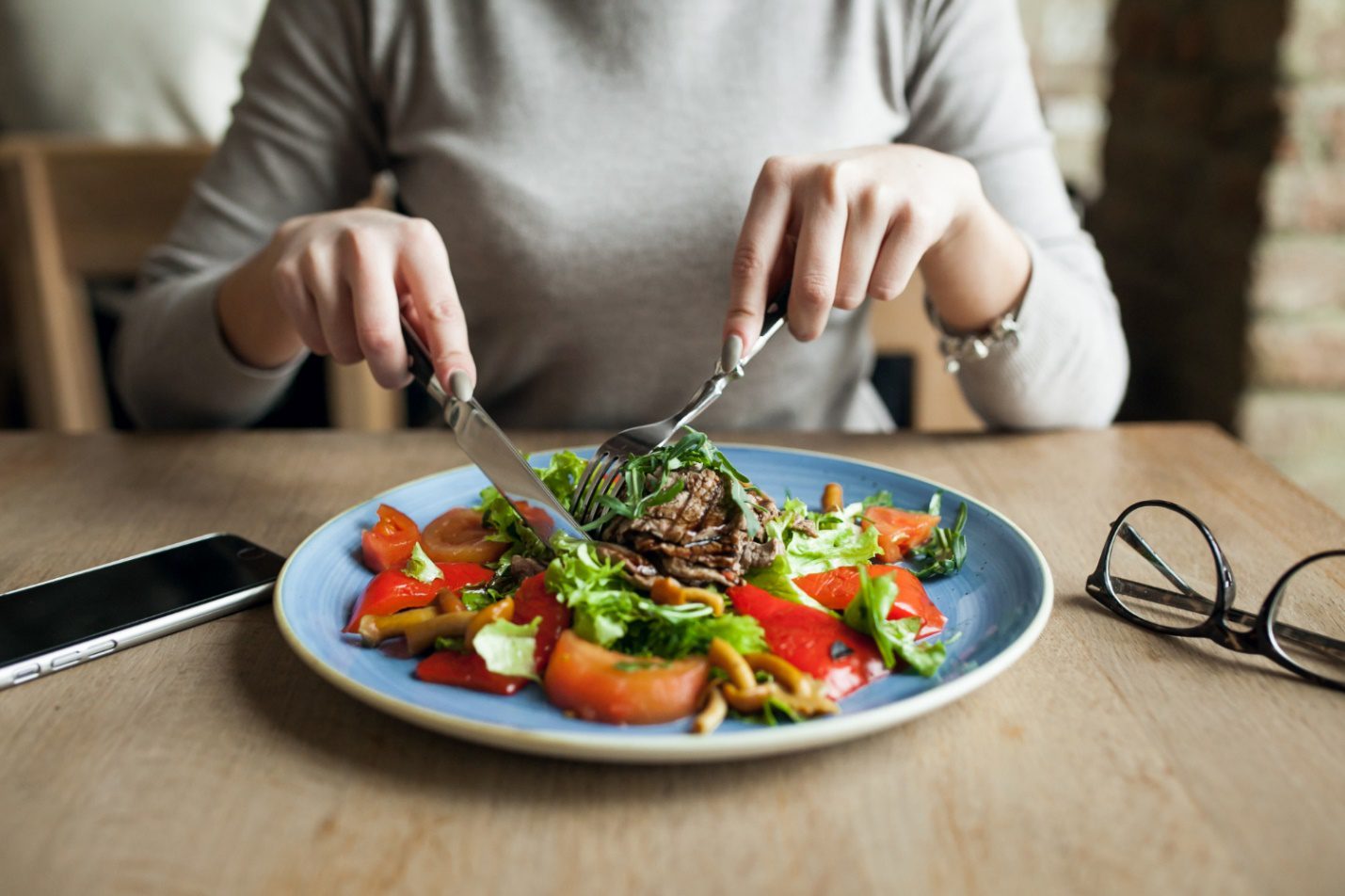 Chicken bites with ranch dip;
Chicken Bites are a delightful way of eating chicken with your favorite dip but just avoid non-keto sauces such as mayonnaise, barbecue or ketchup instead use a low-carb ranch dressing as a dipping sauce.
Toss the chicken which is air-fried in your lunch plate with roasted broccoli and cherry tomatoes.
This whole meal contains about 5 grams of net carbs.
Scrambled eggs
Eggs are a great source of protein and healthy fats which makes a complete meal to have
Scrambled 2 eggs with a little bit of olive oil and serve it with a bunch of blueberries and cubed cheddar cheese
It contains about 9 grams of net carbs which is good for a keto diet.
Smoked fish with roasted vegetables:
Smoked fish has a very rich and flavorful taste to it, and with roasted vegetables, it becomes a delicious keto meal
Smoked the fish with a spice mixture of your choice and then serve it with roasted vegetables, guacamole, and a handful of almond nuts.
It contains a total of 9 grams of net carbs which is very healthy and according to the keto diet.
Chicken salad lettuce wrap:
Wraps is one of our favorite lunch foods as it is a simple and quick boost of energy, you can also enjoy them while being on the keto diet but in a more unique way.
Filled the lettuce wrap with chicken salad, also add a handful of nuts and cubed cheese in the keto lunch.
This entire meal contains about 7 grams of net carbs.
Cauliflower rice with grilled chicken;
If you miss eating rice on keto, then cauliflower is the way to go. It only provides the same rich texture and the flavor is also quite similar.
Just stir-fry some cauliflower rice with salt and pepper, serve it with grilled chicken and 1 avocado.
It contains about 8 grams of net carbs which are perfect for a keto meal.
How can I Save Time in Meal Preparations when Being on a Keto Diet?
Meal planning is the way to go when you are following a diet plan or just in a normal routine as it saves a lot of time and also it is much easier than preparing everything at the same time with the cooking pressure.
You can save your time by preparing some of the components of the keto lunch a night before that you can freeze and can hold their flavor for a longer time like freeze keto pancake that you can easily heat in the microwave oven or on the stove in just 5 minutes before packing the lunch.
Cutting vegetable and meat cuts is also very helpful for saving time when preparing the keto lunch.
As you are on a diet plan, the drinks section is very minimal and needs a lot of thought process before preparing it so just make the drink at night time and then store the keto drink in the refrigerator.
What Tools do I Need to Make a Packable Lunch?
There are a lot of great and compact tools present in the market that you can use to pack your keto lunch in a more organized and manageable way. Here are some of the tools:
Bento boxes:
Bento boxes are a Japanese-style lunchbox that has various compounds which let you pack the keto lunch more properly not like everything is getting mixed instead it provides separation and compact assemble of the food.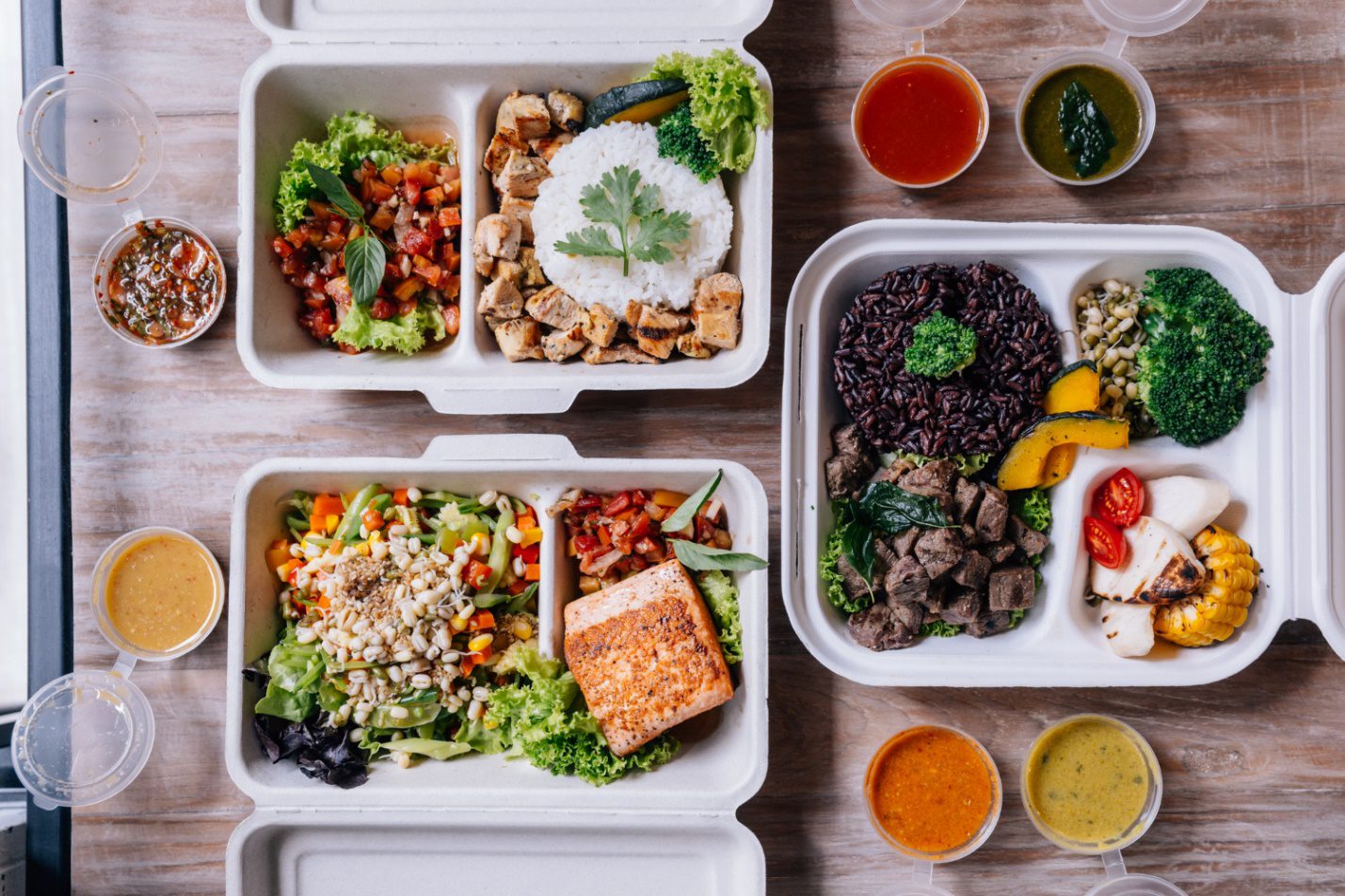 The preferable type of bento box for keto lunches is the one with 5 compounds and if you cannot find a bento box, simple containers are also available with divided spaces.
Silicon muffin cups:
The silicone cups are an excellent tool for a packable lunch as you can store anything in it like cooked eggs. It keeps the food separated from each other and also you can wash it very easily which reduce wastage of products.
Stainless steel water bottles:
These water bottles keep your smoothies, juices, and water cold for a longer time than a regular plastic bottle. It is a very good way of storing the liquids of your lunches.
Slim ice packs:
Slim ice packs can keep your lunch more preserved for a longer time, they will not let the spoilage of food due to heat measures. You can pack them in your lunchbox and before heating the lunch, you will remove them
Thermos lunchbox with a spoon;
If you like to eat a hot lunch rather than a normal temperature one then buying a thermos lunchbox with a spoon is the way to go, it will keep your food hot for an extended time.
Conclusion
The keto lunches are a very versatile meal for a keto diet as they let you experiment with different food combinations and ideas. They give us the boost of energy that we need to go through the rest of the day. Keto lunches are very easy to assemble and prepare, which is great for a quick lunch meal break.