Counting calories on Keto diet can intimidate you, but it is essential to make sure you remain in ketosis and losing weight. In this article, we'll show you how to count calories on the Keto diet to ensure you reach your goals.
First, it's important to understand the concept of calories and how to estimate them. Then, we'll explain how to keep track your caloric intake employing a few different approaches. Lastly, we'll provide you some advice on how to make counting calories on keto and keeping track of your progress on the Keto diet simpler.
Understanding Calories and Metabolism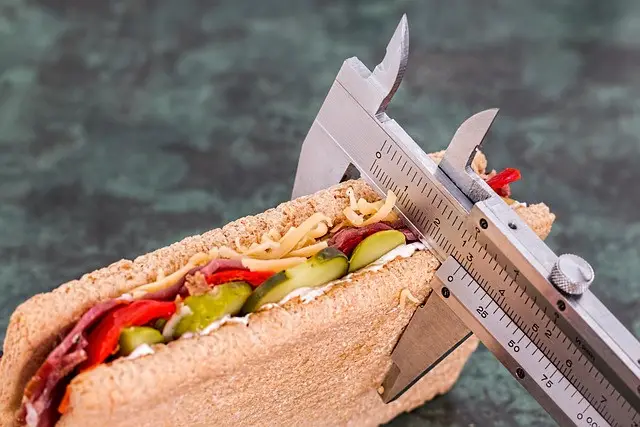 Calories are a measure of the amount of energy that's in a food. When you eat, your body breaks down the food and converts it into calories. These calories provide the energy your body needs to function. Carbohydrates and proteins contain 4 calories per gram, while fat contains 9 calories per gram.
Your metabolism is the process by which your body converts food into energy. It's what helps you stay healthy, maintain your weight, and perform everyday activities. The faster your metabolism, the more calories you burn—even when you're resting.
On a Keto diet, the body uses a different fuel source than it does on a diet that includes more carbohydrates. The ketogenic diet is a high-fat, low-carb diet that is designed to help the body enter a state of ketosis, in which it burns fat as its primary fuel source. This is in contrast to a diet that includes more carbohydrates, which the body typically uses as its primary fuel source.
The saying "a calorie is not always a calorie" refers to the idea that the body's response to different types of calories can vary. This means that the same number of calories from different sources can have different effects on the body.
For example, 100 calories from a candy bar may not have the same effect on the body as 100 calories from a serving of vegetables. The body processes and uses these calories differently, which can affect things like energy levels, weight gain or weight loss, and overall health.
Additionally, the nutritional value of different types of calories can vary significantly. For example, calories from refined sugars and unhealthy fats may not provide the same nutrients and benefits as calories from whole grains and healthy fats.
Overall, the saying "a calorie is not always a calorie" emphasizes the importance of considering the quality and source of calories, in addition to the quantity, when it comes to maintaining a healthy diet and lifestyle.
Calculating Calories for the Keto Diet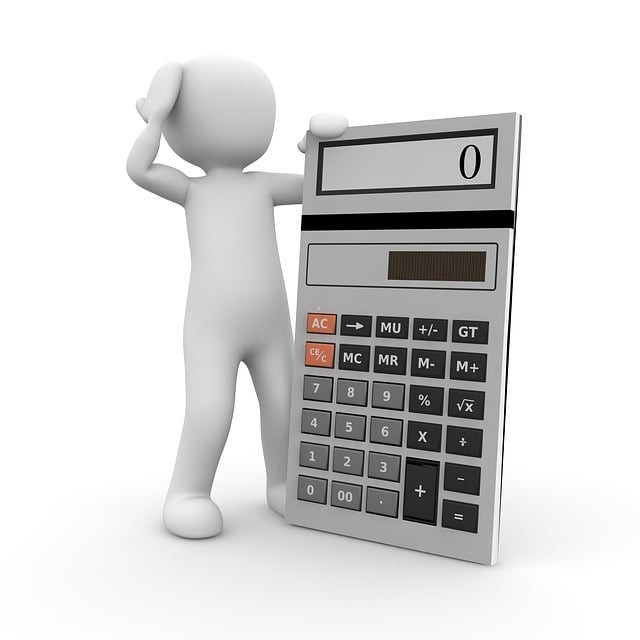 After you have been introduced to the Keto diet and what you can or can't eat, it's time to learn how to count calories. Accurately calculating your calorie intake is vital for succeeding on the Keto diet. Eating too little will make it difficult to get through the day without feeling hungry and agitated. On the other hand, consuming too much will cause you to gain weight and undermine your goals.
Figuring out how many calories you need on a Keto diet requires considering various factors that can influence an individual's energy needs. These include:
Age – as you age, your body usually requires fewer calories to operate
Gender – men typically require more calories than women due to factors such as bigger body size and greater muscle mass
Weight and height – your weight and height can affect your calorie needs
Physical activity level – the amount of physical activity you engage in can have an effect on your calorie needs.
BMR stands for Basal Metabolic Rate, which is the amount of energy (in the form of calories) your body needs to perform its most basic functions like breathing and circulation. This is a big part of your overall daily energy output and is affected by age, height, weight, and gender. TEF, or Thermic Effect of Food, is the calories required to process the nutrients from the food you eat.
You can calculate your BMR using the following equation: for men, it's 66 + (6.2 x weight in pounds) + (12.7 x height in inches) – (6.76 x age in years), and for women, it's 655 + (4.35 x weight in pounds) + (4.7 x height in inches) – (4.7 x age in years).
If you want to figure out how many calories you need each day, you can use the following calculation: your total daily calorie requirements equals your basal metabolic rate (BMR) multiplied by your activity factor. The activity factor takes into account how active you are.
If your lifestyle is sedentary (no or little exercise), use a factor of 1.2; if you are lightly active (like playing sports one to three days a week), use 1.375; if you are moderately active (moderate exercise or sports three to five days a week), use 1.55; for very active (hard exercise or sports six to seven days a week), use 1.725; and for extremely active (very hard exercise or sports and a physical job or double training), use 1.9.
To figure out the amount of calories you need for a Keto diet, you have to calculate your BMR as instructed, and then multiply that number by your activity factor. After subtracting the calories from fat and protein, you'll get the amount of carbs you need.
For instance, if you're a sedentary male who is 6ft tall and weighs 200 pounds and is 30 years old, your BMR would be 1,862 calories/day. This means your total daily calorie needs on a Keto diet would be 2,234 calories/day. When following this diet, you must eat a high-fat diet which is moderate in protein and low in net carbs. This info can help you figure out how many calories you should consume from carbs, fat, and protein daily.
For example, let's say you want to consume 70% of your calories from fat, 20% from protein, and 10% from carbohydrates on a standard ketogenic diet. This would translate to:
Fat: 2,234 calories/day x 70% = 1,564 calories/day from fat
Protein: 2,234 calories/day x 20% = 447 calories/day from protein
Carbohydrates: 2,234 calories/day x 10% = 223 calories/day from carbohydrates
You don't have to worry about the formulas to calculate your BMR and calorie needs, there many BMR and calorie calculators online and all you'll need is to input your details!
Tips for Tracking Your Calorie Intake on Keto
Keeping tabs on the amount of calories you consume on Keto does not have to be a cumbersome task. Here are a few helpful pointers:
 Download an app or utilize a website
There are countless applications and webpages that provide assistance to Keto dieters when it comes to counting calories. These include MyFitnessPal and LoseIt!.
A survey done in 2019 showed that diet-monitoring apps scored high in usability, accuracy of registering calories and carbohydrates, and they are also able to utilize a variety of behavior changing techniques.
Keep a food diary
Making a record of the meals and drinks you have throughout the day, along with the portion size and calorie count, can be useful in tracking your intake and recognizing where you may need to adjust your diet.
Make a meal plan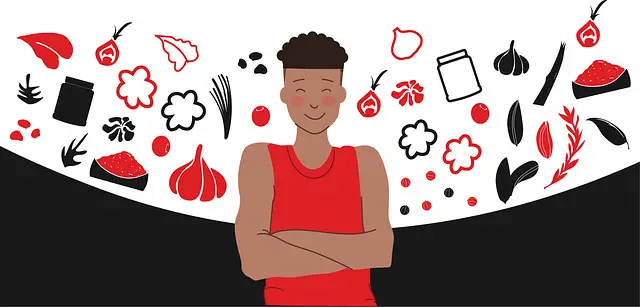 It's a good idea to plan out your meals for the upcoming week so you can avoid making impulsive food decisions that may be too calorific. Bear in mind that it's a smart move to measure portions accurately with the help of measuring cups, spoons and a food scale, as this can help you to understand exactly how much you're consuming.
Read nutrition labels
Additionally, take a look at the nutrition labels on food and drinks, as they can provide information on the calorific content as well as other vital nutrients. A research study in 2016 showed that the majority of people (53%) look at nutritional information to determine which products are healthier.
Don't forget to track your carbs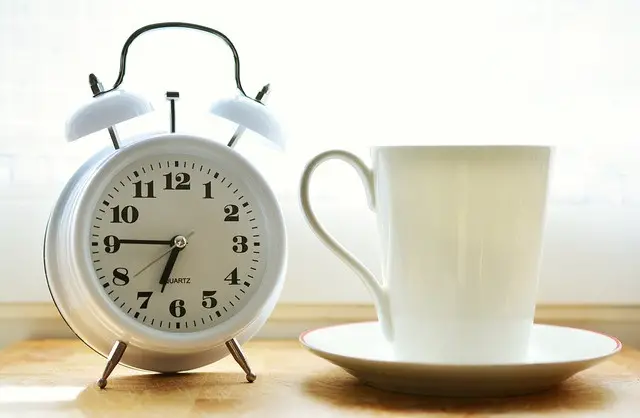 It's also key to track your carb intake when following a Keto diet, with a goal of keeping it under 50 grams per day to stay in ketosis.
Get Support
Having someone to assist you in monitoring your progress can make the experience much more pleasant and successful. Here are some ways to count the calories in a Keto regimen:
Breakfast: Two eggs (140 calories), two strips of bacon (92 calories), and one cup of spinach (7 calories) sums up to 239 calories
Lunch: Four ounces of grilled chicken (220 calories), one cup of broccoli (55 calories), and two tablespoons of olive oil (240 calories) adds up to 515 calories
Dinner: Six ounces of salmon (360 calories), one cup of asparagus (44 calories), and two tablespoons of avocado oil (240 calories) resulting in 644 calories
Snacks: One ounce of almonds (164 calories) and one small apple (95 calories) gives you a total of 259 calories
Total daily calorie intake: 1657 calories
Monitoring Your Progress When Counting Calories on Keto
Keeping track of what you're consuming and any changes in your weight or body fat percentage is important when following a Keto diet. To help you stay on top of things.
I suggest using programs like MyFitnessPal or Lose it to log what you eat. That way, you can easily see any patterns that need adjusting. Additionally, apps like Cronometer or FitBit can help you measure and analyze your progress.
Lastly, don't forget to monitor what's happening inside your body – like your ketone levels with a blood ketone meter or your macro ratios with a journal. This will ensure you make the most out of tracking calories on a Keto diet. After all, what gets measured gets managed!
Struggling to see results when counting calories on Keto diet?
It's essential to bear in mind that it can take time to observe any changes. Ultimately, you need to consider your caloric intake and macros over a span of time. If you've been maintaining a calorie deficit but still aren't seeing any progress, create a plan to modify your caloric intake and macros even further and/or become more active.
How many calories should I eat on Keto?
When it comes to the Keto diet, figuring out how many calories to eat really depends on your specific goals and lifestyle. The best way to figure it out is by paying attention to your body and tracking your macros and calories. For instance, if you feel great eating 1,500 calories, then go with that.
Is it Possible to Eat Too Much on Keto?
Yes, it is feasible to eat excessively on a Keto diet, even though it may reduce hormones of hunger such as ghrelin. The Keto diet is meant to make the body enter ketosis, a state in which fat is used as the primary energy source. Although the diet might decrease appetite and boost feelings of satiation, it is still possible to take in more calories than the body requires, resulting in weight gain.
It is essential to keep in mind that the Keto diet cannot be used as an excuse to consume as much food as desired regardless of caloric content. Calories matter and it's essential to be mindful of portion sizes and make sure that the amount of calories consumed is appropriate for individual needs and goals.
Additionally, it is important to consume a variety of nutrient-dense foods to guarantee that all the necessary nutrients are taken in.
Conclusion
To sum it up, counting calories on Keto is the key to success with the Keto diet, especially those who want to lose weight. I understand that tracking it all may be a bit of a nuisance, but I assure you, it's worth it. I suggest employing a Keto-specific tracking application, or formulating a meal plan and monitoring your food in that way. Be sure to stay aware of your calorie intake, and you'll start to observe progress before you know it.